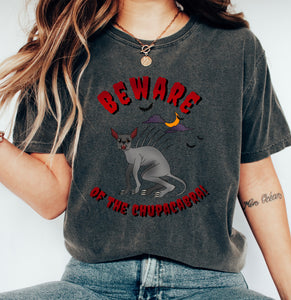 Beware Of The Chupacabra Adult Tee
This awesome Beware of the Chupacabra tee is perfect for the Halloween season. Hand drawn for Nineteen Twenty ONLY this tee is available in both kids and adult sizes. Represent your heritage in style! Tee is comfort colors brand with a dtf design. 
Please allow 2-3 weeks for this item to ship out.