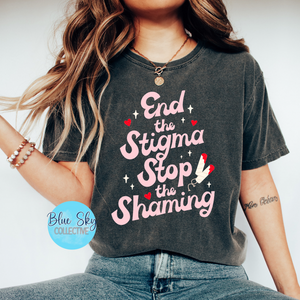 End The Stigma Adult Comfort Colors Tee
Periods are normal! Its time to stop the shame and start normalizing periods!
100% of the profits from the End The Stigma, Stop The shaming Tee are donated to Blue Sky Collective, a nonprofit organization that provides kids in foster care with essential items.
This item is made to order, please allow 14 business days to ship out.