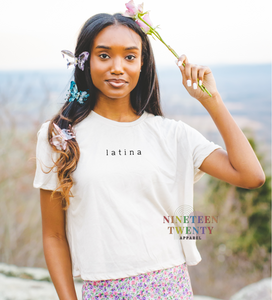 Latina Womens Crop Top
Made with Bella Canvas brand tee and  Dtf design for a lightweight and comfortable fit, our Latina womens Crop Top is a fashionable addition to any wardrobe. It features a stylish modern design on heather dust color tee, perfect for anyone looking to create a clean and unique look.
This item is made to order. Please allow 2 to 3 weeks to ship out.