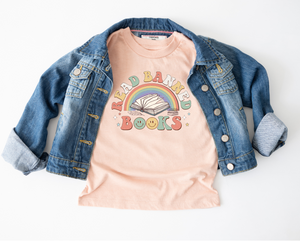 Read Banned Books Kids Tee (Peach)
Stay stylish in this premium lightweight ultra-soft Read Banned Books Adult Tee. It features a Dtf design on Rabbit Skins, Next level, Lat brand tee, (depending on size). Express your love for banned books on this stylish and comfortable tee.
This item is made to order. Please allow 14 business days to ship out.